TikTok vs Instagram Reels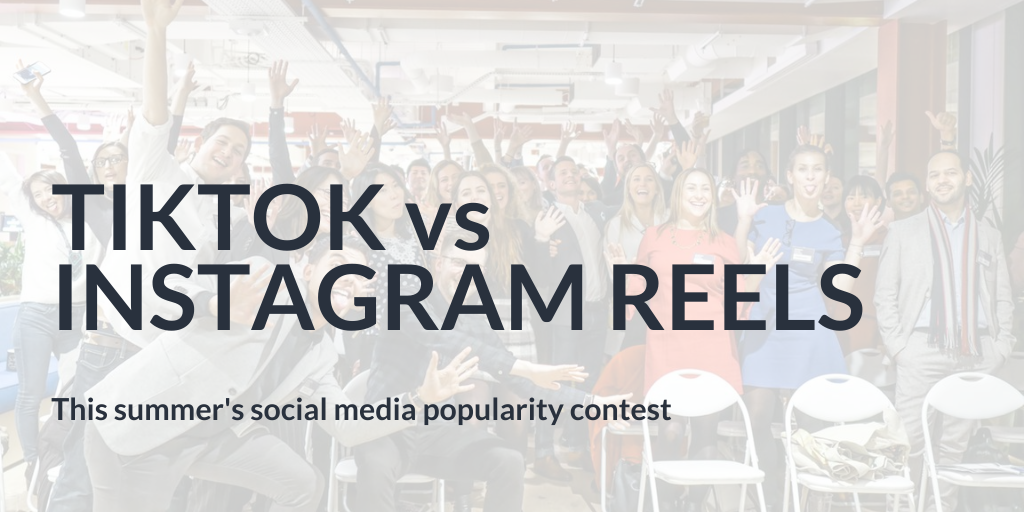 Last week we saw two major waves in social media, with TikTok's future hanging in the balance, Instagram launching Reels.

TikTok lovers, we hear you. The uncertain future of the platform is definitely something to keep an eye on, but for the meantime in the UK at least, the app is safe.
On Thursday, the White House issued an executive order, stating that if there is no buyer for the platform by September 20th the app will be banned in the US due to censorship and data collection concerns. 
Microsoft has shown interest in buying out TikTok, which could cost anywhere from $10b to $30b.
Instagram has a history of copying other apps, including copying Stories from Snapchat and now attempting to rip off TikTok's video format. 
Reels are 15-second videos with "audio, effects, and new creative tools". Facebook claims that the new format will allow anyone to become a creator and take to a global stage.
Due to TikTok's teething problems with privacy & data concerns, we expect many users who were too afraid to use the app to jump into creating Reels. It's similar, yes, but as fun and immersive? No. TikTok has the 'For you' algorithm on its side, and the benefit of having people on the app with the intent to absorb these short video cuts. Instagram, however, is now becoming a mishmash of photos, long IGTV videos, stories, and now Reels. 
The focus is unclear, and the varying content types make for an overwhelming and messy user experience.
We'll have to wait and see how it all pans out in September!